McCormick Place – Prescott's Premiere Office Suites
The beautiful 23,506 square foot office building located in downtown Prescott on the corner
of Gurley Street and McCormick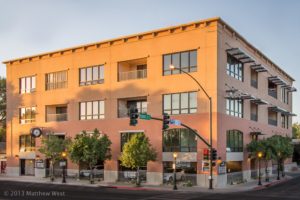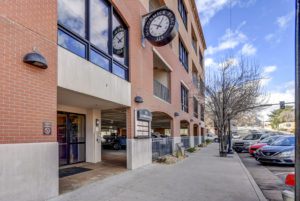 Street. The building was constructed in 2005 and is walking distance to City Hall, County Courthouse, Federal Courthouse, hotels and many local restaurants.
The McCormick Place building has covered parking on the first floor and an additional surface parking lot less than one block away. Additionally the building is walking distance to the city parking garage.
Ask about our introductory lease rates!  Come join other tenants including Wells Fargo Private Banking, the Veterans Administration and the law firm of Murphy, Schmitt, Hathaway & Wilson, P.L.L.C.
Each floor has bathrooms, drinking fountain and is accessible by elevator. Hallways are extra wide and spacious.
The McCormick Place Building Features:
Quality construction
Spacious bathrooms
Wide and spacious hallways
Drinking fountains
Modern architecture
Excellent visibility, signage, and access
Incredible property!  Contact Us for Office Lease Information!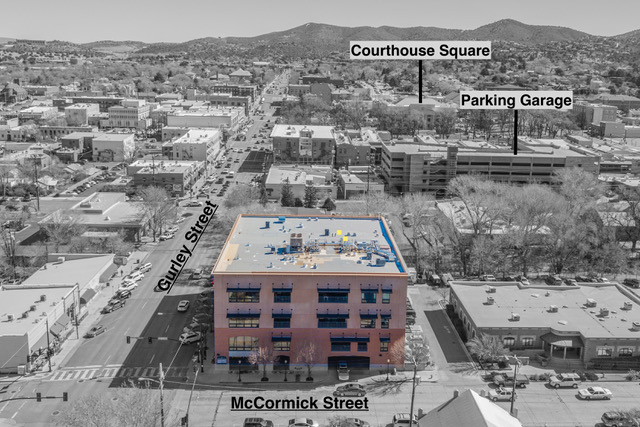 Denise Raney
(928) 710-2094
Email
Clint Rusing
(928) 533-3111
Email